Win new clients, sell more of your wellbeing services and demonstrate your wellbeing impact with a KAYA Wellbeing Survey package solution
If you really want to improve you need a plan...
Our Pulse & Team surveys allow wellbeing leaders to build a wellbeing improvement plan focused on the three most important wellbeing challenges. This may be a Start, Stop or Improve activity that involves internal or external support which can be sourced from a KAYA wellbeing partner. Our Wellbeing 360 surveys empower employees to take control of their wellbeing. Whilst anonymous employees can also 'raise their hand' and share details with internal or external experts for support.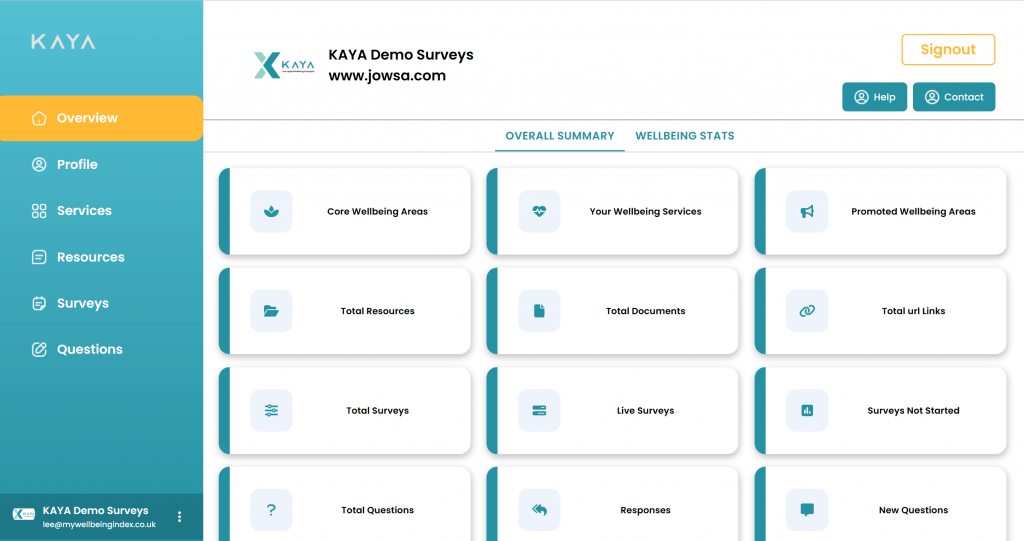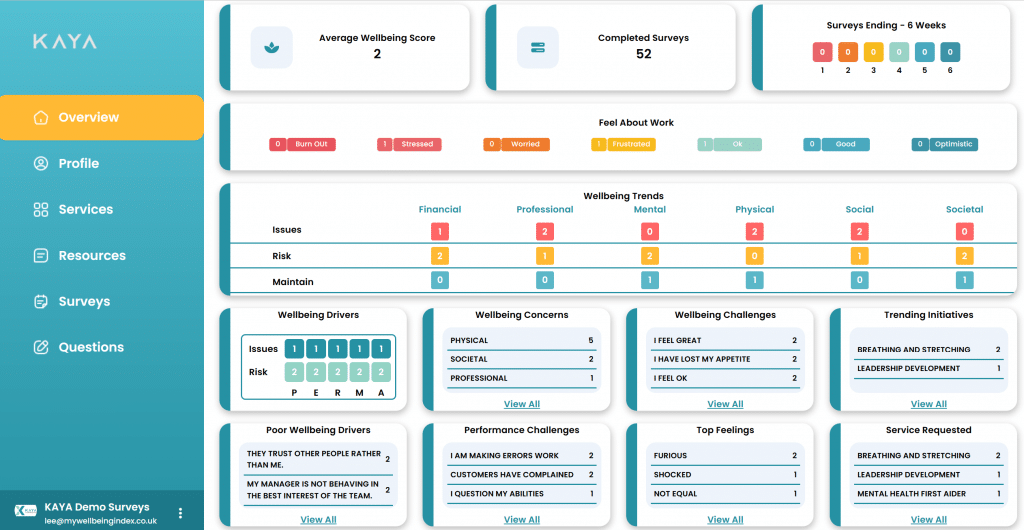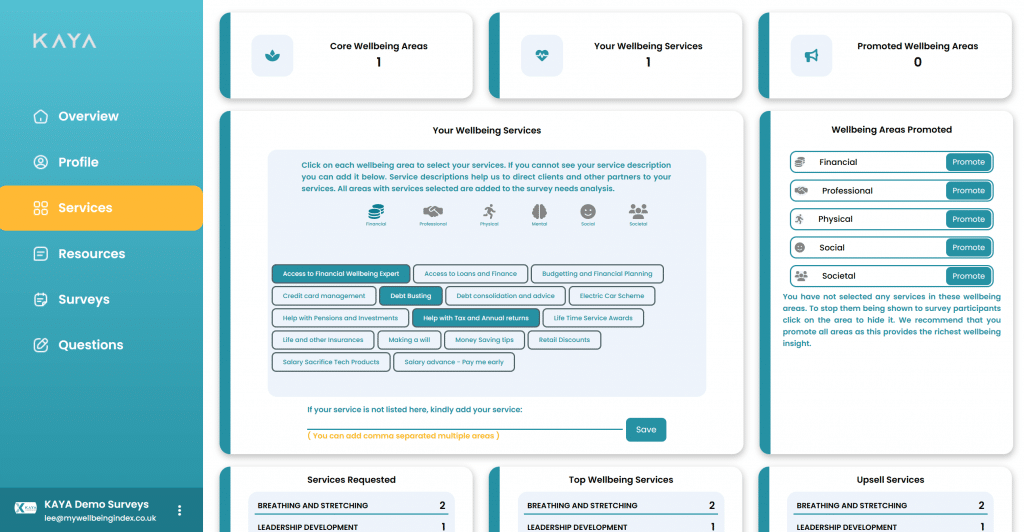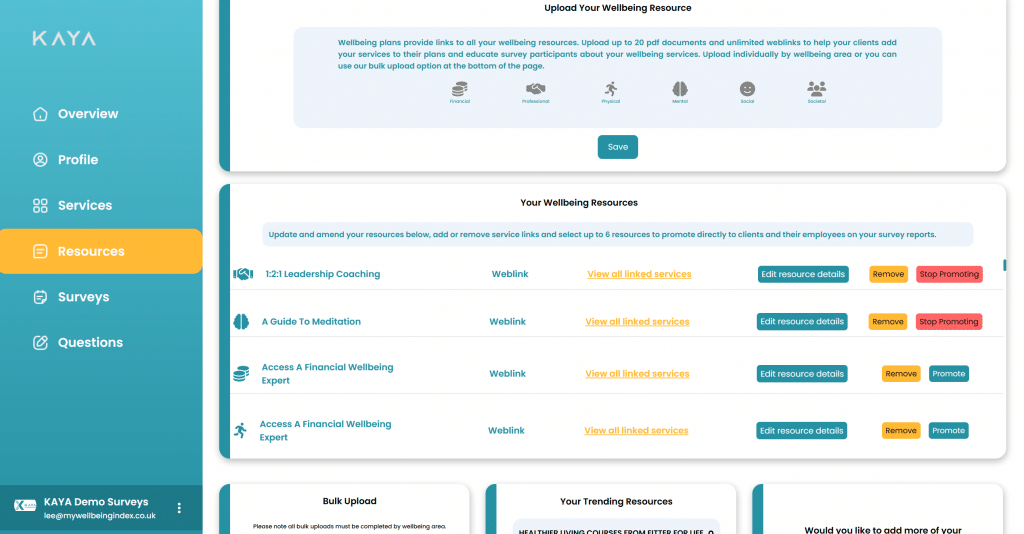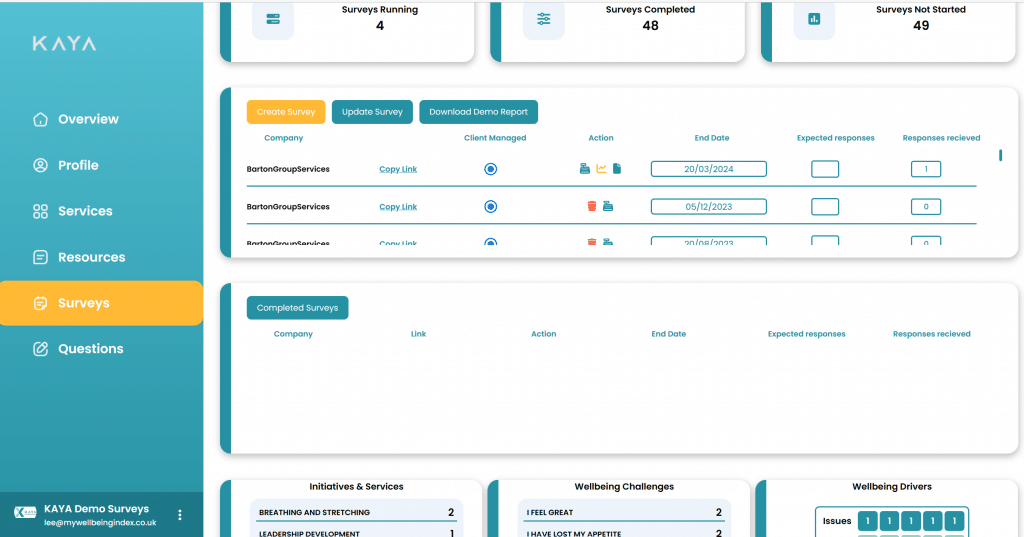 KAYA

– Frequently asked questions
Is KAYA an alternative to an engagement survey?
Engagement surveys record what an individual thinks about their job, whereas KAYA measures how an individual feels about their role and identifies the drivers of this feeling and facilitates the appropriate support where required. KAYA is a complementary solution to engagement surveys.
Can we integrate our existing benefits and sign post them?
Yes the KAYA platform allows you to add your existing benefits and wellbeing resources so that they are promoted to employees.